Ultraviolet Germicidal Lamp
If you can't drop down to pick the lamp size, please click ( Here 7 Size Available ) to buy.
1.☀Ozone UV disinfection lamp: UV + ozone deep sterilization, sunlight sterilization, pure physical sterilization, no chemical residue, not affected by obstacles, achieve dead-end sterilization, up to 100% sterilization rate, reject secondary pollution. Stylish and beautiful appearance, powerful at the same time can also modify the home environment;

2.☀Portable indoor mobile disinfection and sterilization lamp: quartz glass poison lamp, patented nano-coating technology, more durable, 8000 hours of service life, higher UV transmittance, UV can kill microorganisms by destroying the DNA and RNA of microorganisms, Good sterilization effect, 360 ° comprehensive sterilization, family members can rest assured to have fun!

3.☀Air purifier germicidal lamp: The irradiance is as high as 1300 μW / cm2, which is more thorough sterilization. It can purify the air by killing bacteria, viruses, allergens, molds and other methods to effectively improve the living environment. Suitable for small areas such as wardrobes, shoe cabinets, cabinets, refrigerators, Pet houses, vehicles, hotels, sanitary and baby supplies, etc.!

4.☀Ultraviolet disinfection lamp: USB charging interface, built-in 700mAh lithium battery, one charge for 20 minutes, can be sterilized 3-4 times, regular use can effectively inhibit the growth of bacteria. It only takes 30 minutes, and you have a clean and healthy space!

5.☀Family kindergarten medical sterilization lamp: You can use it anywhere you need it, especially suitable for baby room, provide a healthy environment for children to grow, keep the elderly away from the disease, help patients recover faster and reduce infections. Remove odors from refrigerators, shoe cabinets, pet pee odors, and more effectively.
Small & Portable

Small size

Portable style
Small space special

360 ° comprehensive sterilization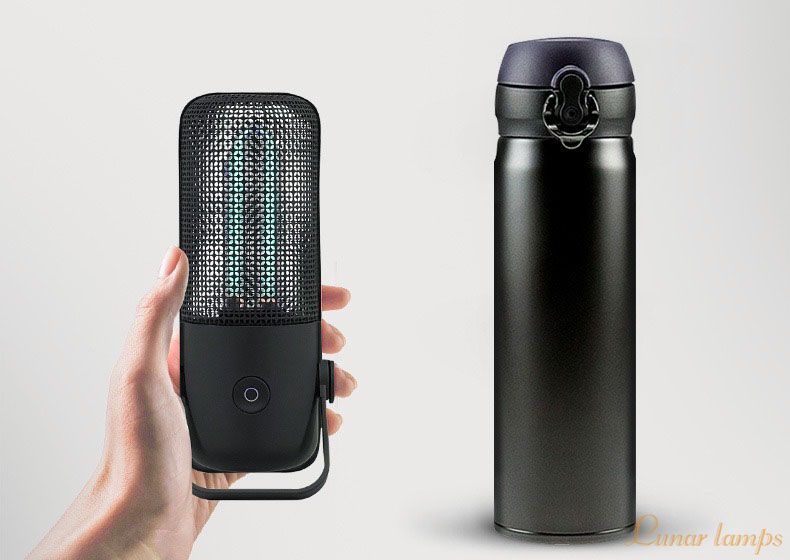 Your car needs to be sterilized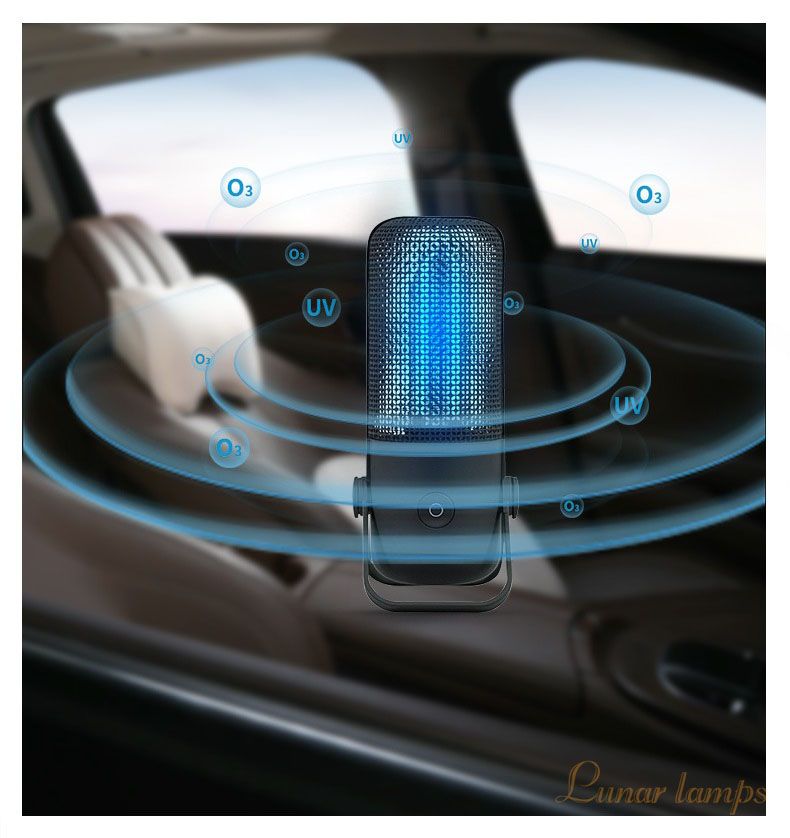 360 Degree UV Disinfection: UV and Ozone double function to keep your home clean.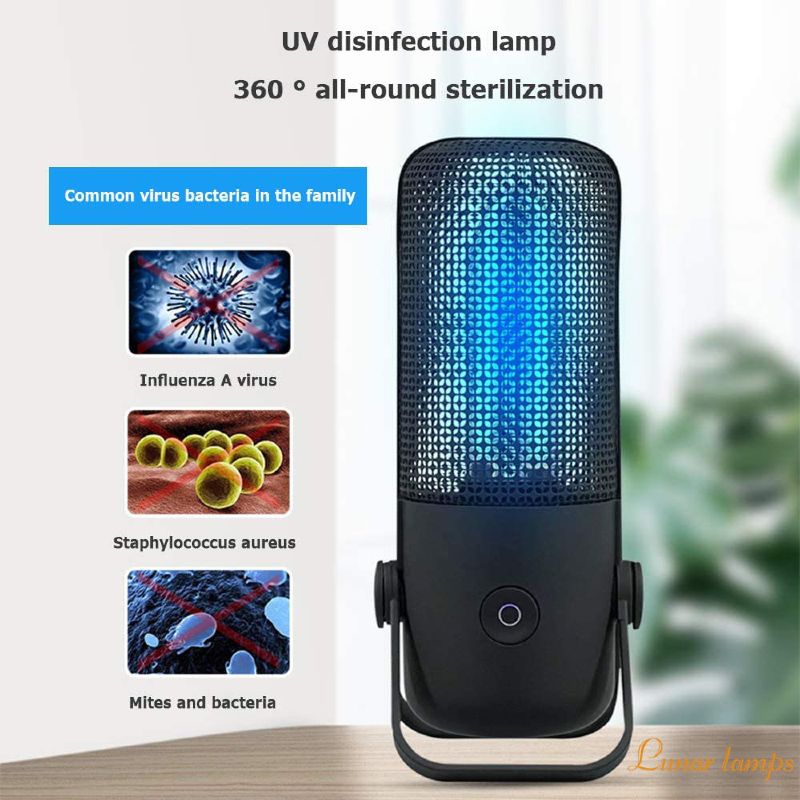 Comprehensive protection of Family and Pet Health
Pregnant women, the elderly, and children are easy sensitive body, create a healthy living space for the family.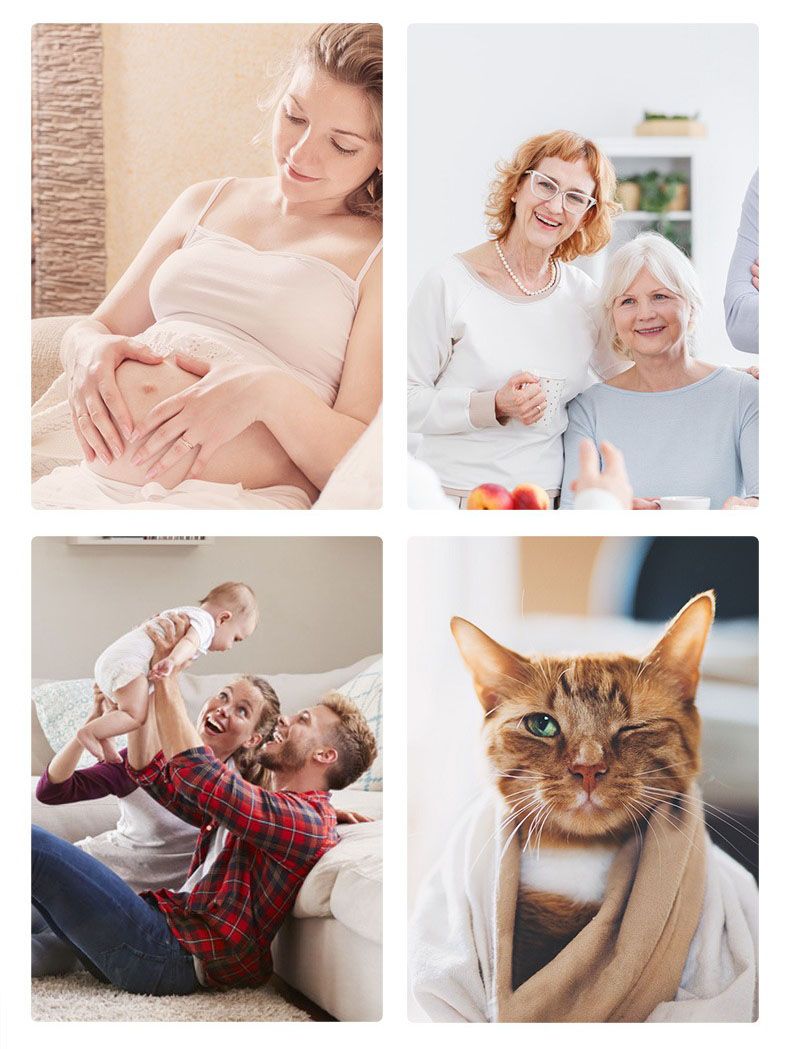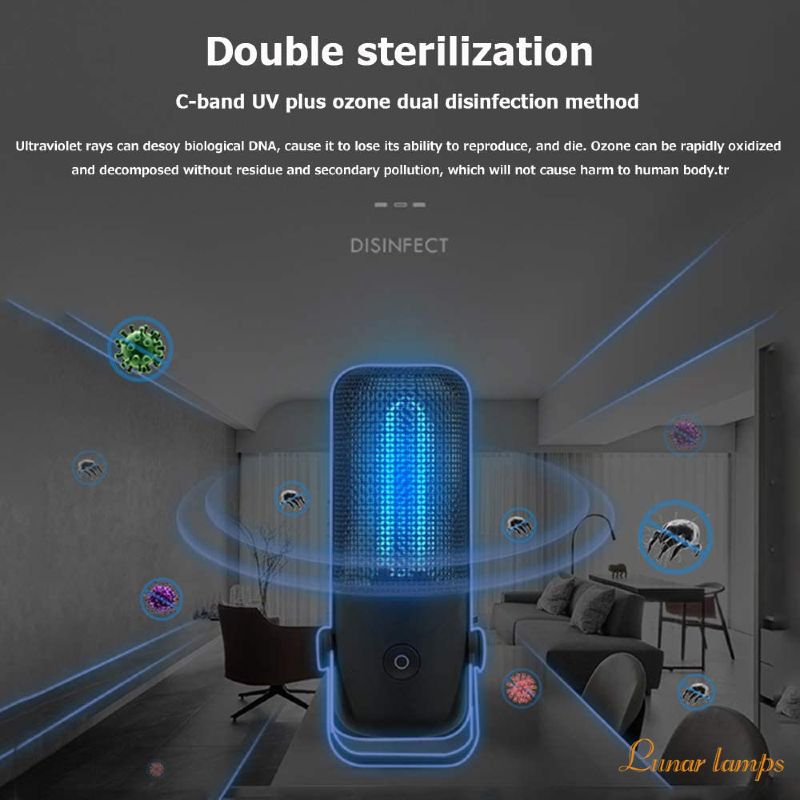 In times of face mask shortage, UV disinfection to reuse
Using a UV disinfection lamp to sterilize the face mask to a certain extent can appropriately alleviate the shortage of supplies, but it is not recommended to use it for multiple disinfections.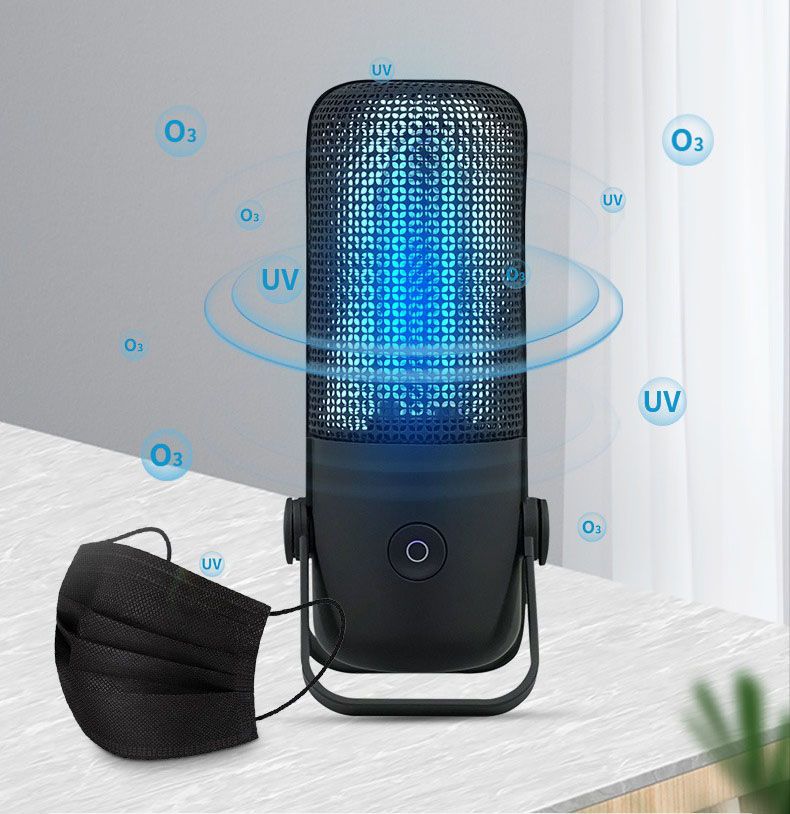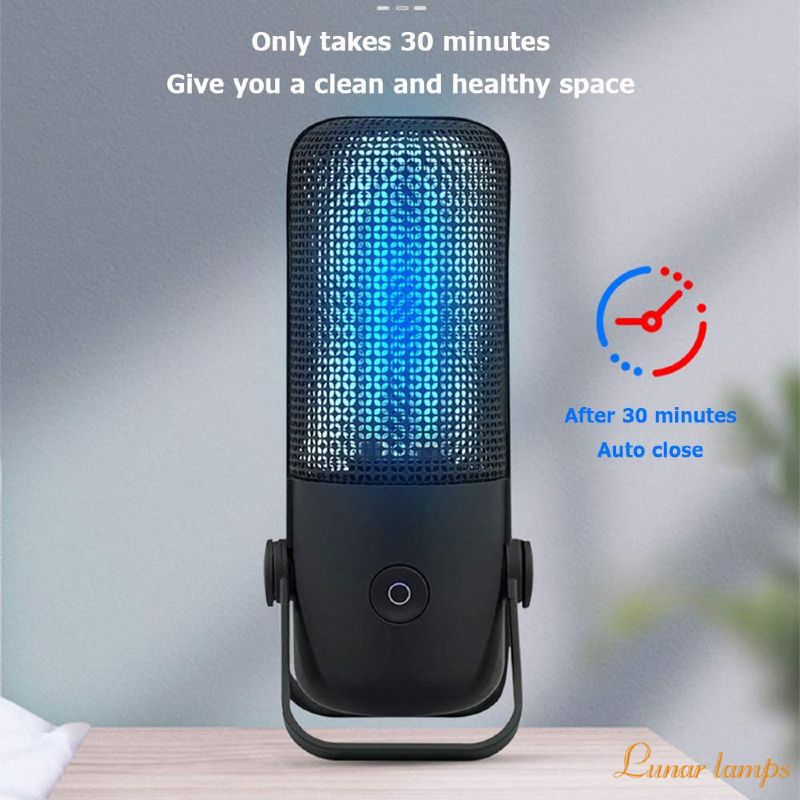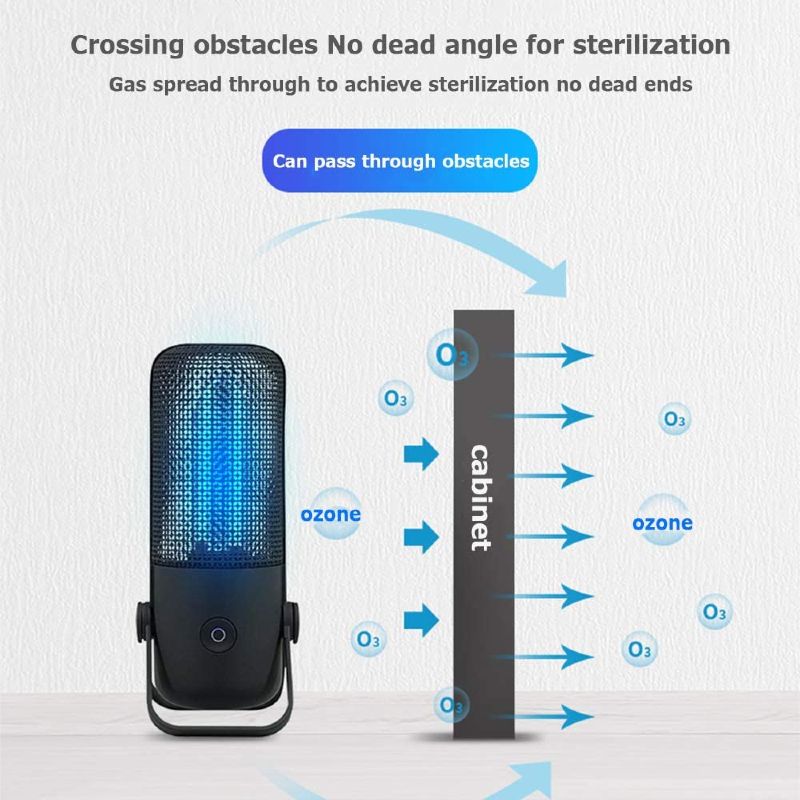 Product description
Material: metal + ABS material + glass

Colour: Black

Power: USB charging interface

Battery capacity: 700mAh

Power: 2.5W

Lamp life: 8000 hours

Switch setting: push button switch, timer sterilization (30min)

Application area: < 2m³

Applicable places: small areas such as wardrobes, shoe cabinets, cabinets, refrigerators, Pet houses, Car, hotels, sanitary and baby supplies, etc.

Packaging: safe and shockproof packaging

⚠️ During the disinfection process, people and animals should stay away from the disinfection area. Ventilate for more than 20 minutes after disinfection.

Shipping 
Support Worldwide shipping. Default free postal shipping take 14-24 business working days depends on the country & courier schedule.
Paid expedited shipping 7-10 days.